Saturday, October 14, 2023
Barnwood Pens will be at the John Paul II Arts and Crafts Fair with a wide variety of handmade items. This is our first appearance in this Fair and we're excited to be going! The show runs from 9AM until 3PM. Click here for directions.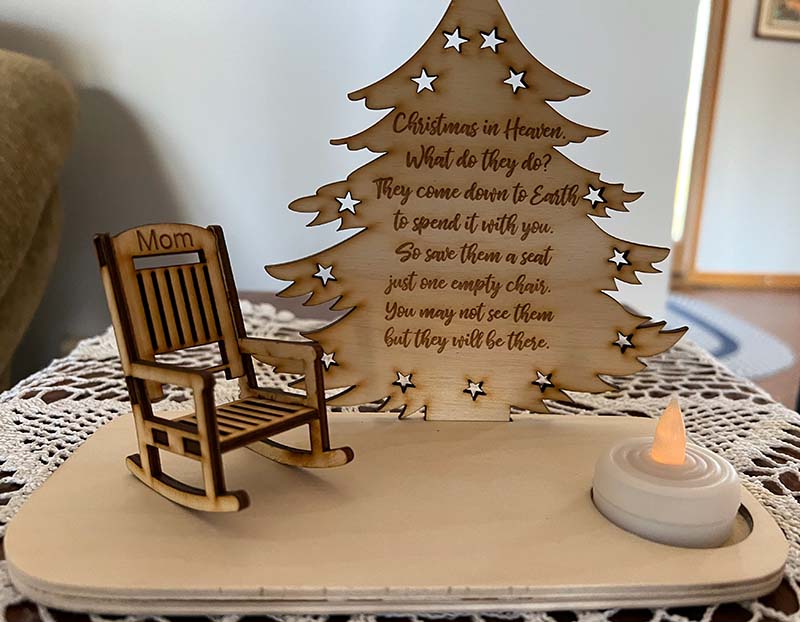 We will debut these Christmas Memories votive candle holders. The rocking chair can be personalized and the base can accommodate up to three chairs. Be sure to visit our Facebook page for any show updates and sneak peaks of new products!
We encourage you to sign up for our mailing list. We'll keep you informed as to our local events. Sometimes we even mail out coupons! You can use the form at the right side of the page to sign up!