John founded BarnWood Pens LLC in 2017. It combined his personal hobby of pen turning with his desires to preserve classic Americana. We can see this in each pen's natural patina, including the imperfections that add to the beauty.
Barns built in the late 1800s and early 1900s were constructed using locally available materials. In Southern Indiana, this includes red and white oak, poplar and chestnut  
John prefers to use cross ties because they were in the barn at an angle and were less susceptible to water damage. Siding also works well but must be inspected closely for rot and water damage. We reserve large beams for special projects.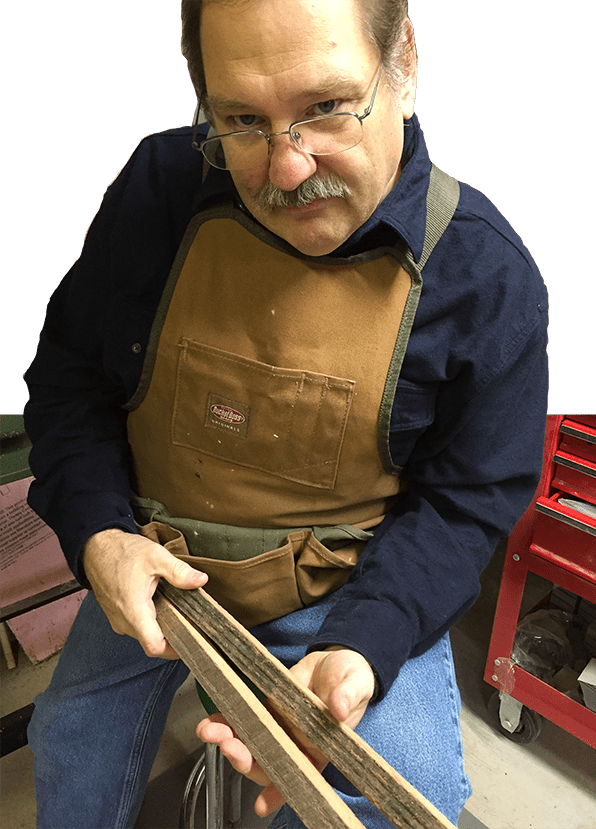 If you have a special piece of wood from a family barn, heirloom or tree, Barnwood Pens can transform this into a keepsake. Pens can be created using as little as 6″ of 3/4″ x 3/4″ stock. If you're interested in custom work, please Contact Us.
In addition to barnwood pens, we can make keychains, corkscrews, wine bottle stoppers, and more. We have access to many different wood species and acrylics that turn into wonderful products. Please Contact Us if you're interested.